CLIP and Contracorriente, February 2022. With Jennifer Ávila and María Teresa Ronderos. El artículo original se encuentra después de la traducción al inglés.
Two non-profits, two diplomats, and the circle around the former Honduran president.
As detained former Honduran President Juan Orlando Hernández faces extradition to the United States on three drug trafficking charges, this investigation examines a group of his relatives and friends, who have been partners for years in a maze of charities and companies in Honduras and Florida, multiple of which have no apparent business activity. The paper trail also leads to Panama. The associates – including the current Honduran ambassadors to Mexico and the Dominican Republic, a nephew of the former president, and a former financial consultant to the congress – told us that their ventures didn't succeed due to a decade-old scandal involving one of their charities, Fundecima.
In 2016, Claudia Simón de Figueroa, a professional event organizer and party planner, was appointed as the Honduran ambassador to the Dominican Republic by then-president Juan Orlando Hernández. Simón was already close to Hernández's wife, Ana García Carías; around 2010, she began volunteering with García Carías to create the Criando con Amor (Raising Children with Love) program, according to Simón. Five years later, with Hernández in the executive, that program became part of the government under the Ministry of Social Inclusion (Secretaría de Inclusión Social – SEDIS).
Their husbands also had experience working together. Hernández, before taking the reins of the nation, was a legislator and president of the congress. At the same time, in 2010, Simón's spouse Dennis Figueroa was a financial consultant to the congress, according to Figueroa, who now identifies as an independent financial consultant.
Figueroa and Simón gave separate interviews to this investigative team, comprised of Contracorriente and the Latin American Center for Investigative Journalism (Centro Latinoamericano de Investigación Periodística – CLIP), with support from journalists and media outlets across the region. We followed the trail of a 2012 scandal that erupted around Fundecima, a Honduran non-governmental organization (NGO) directed by Figueroa, in which police at a routine checkpoint stopped a pick-up registered to Fundecima, and discovered in it the wife of the Minister of Finance and a stack of more than $40,000 in local currency. At the time, Fundecima representatives rushed to explain that they were in the process of selling the truck to the minister, Hector "Tito" Guillen. A subsequent media frenzy, sparked by the prominent positions of the people involved, raised questions about the source of the money and the relationship between Fundecima and the government. The Honduran Attorney General opened an investigation but eventually removed Fundecima from the case, even though the organization failed to submit required financial statements to the government. Now, ten years later, it is clear that the inquiry left loose ends.
Our team uncovered documents proving that Fundecima was established by García Carías, former president Hernández's wife, acting as attorney for Dennis Figueroa. We also discovered a second Fundecima in the United States. The U.S. non-profit, which appears to have never operated as a charity, was founded by Figueroa, his wife Claudia Simón, and her brother, Gerardo Simón, currently the Honduran ambassador to Mexico, along with their lifelong friends who are part of the Hernández family.
The members of that group appear on the boards of directors of multiple other companies and charities in Honduras and the United States. Simón family residences repeatedly occur on public documents as the businesses' U.S. addresses. Various of the entities never showed any activity – as is the case with six companies that Figueroa founded on the same day in Panama.
In 2022, after eight years as president of Honduras, Juan Orlando Hernández left office on January 27 and was made a representative to the Central American Parliament (Parlamento Centroamericano – PARLACEN). Less than two weeks later, the U.S. State Department declassified a designation it had made in July 2021, when it added Hernández to the Engel List of "corrupt and undemocratic actors" who engaged "in significant corruption through fraud and misappropriation of public funds," rendering him ineligible for visas and admission to the U.S. On February 14, the U.S. government submitted a request to the Honduran foreign ministry for extradition of the former president on three drug trafficking charges.
Ana García Carías, the former first lady, after she denounced the arrest of her husband to the National Human Rights Commission of Honduras. Photo: Jorge Cabrera
In this context, the discovery of this group of companies and people – which includes two ambassadors, a former congressional financial advisor, and, in one case, the former first lady – raises new questions about the firms' purposes and activities.
"I've created many companies. Some have worked out and others haven't," Figueroa told this journalistic alliance. "Some were incorporated but never actually operated. Fundecima was established as a charity, but we couldn't accomplish what we set out to do."
The Simón siblings made similar claims, as did Marco Tulio Hernández Matute, a nephew of Juan Orlando Hernández, who was on the boards of directors of some of these entities, including Fundecima.
It was necessary to establish a second Fundecima in the United States, Figueroa said, in order to fundraise for charitable activities in Honduras. His brother-in-law Gerardo Simón, who was a diplomat in Florida at the time, joined in that effort.
Simón has accumulated twelve years in the foreign service, beginning with his 2010 nomination to head of commercial affairs at the Honduran consulate in Miami, under President Porfirio Lobo in the first administration after the 2009 coup. Simón was soon promoted to vice consul in Miami, and later made consul in 2014. After a brief assignment at the helm of the consulate in New York City, in 2019, he was made a minister at the Honduran embassy in Washington, D.C. In April 2020, Simón was appointed Honduran ambassador to Mexico, where he currently serves. He became a member of the board of directors of Fundecima in Florida while a full-time diplomat.
Fundecima's Miami directorate also included the former president's sister-in-law, María Elena Matute de Hernández, a former judge. Her son, Marco Tulio Hernández Matute, also sat on the board. Public records show Fundecima's Florida address as Gerardo Simón's house, and when Simón moved, Fundecima's base did too. In an interview, Simón insisted that he was never involved with Fundecima or any other of the group's companies, even though he was listed on its board of directors. He lent his name and address, he said, as a favor to Dennis Figueroa.
Fundecima, the charity with big names and without a clear mission
Marco Tulio Hernández Matute, Claudia Simón and Dennis Figueroa have known each other since they were children, when they were students at the American School in Tegucigalpa. Their longstanding family ties make it unsurprising that they would attempt to go into business together.
According to Hernández Matute, after Figueroa's sister Cynthia Marina was killed in a car accident, they decided to christen a charity with her name. In 2006, they established the Fundación para el Desarrollo Comunitaria Cynthia Marina (Cynthia Marina Foundation for Community Development – Fundecima), and it was registered by the lawyer who would later become first lady, Ana García Carías.
The organization's objective, said Hernández Matute, was to promote "development in the Cerro de Hula community through financial assistance for women." Cerro de Hula is the point of highest elevation in the municipality of Santa Ana, a few kilometers from Tegucigalpa, and is the current center of production of wind energy in the country.
However, Dennis Figueroa and Claudia Simón told us that Fundecima's mission was to support bilingual education for girls, because Figueroa's deceased sister, the foundation's namesake, was a private school teacher who sponsored scholarships and supported girls in rural impoverished areas. Fundecima was created to continue Cynthia's efforts, the couple said. Figueroa claimed that the organization strayed from its original purpose of education into very different areas, like wind energy, as a way of raising money for the girls.
The earliest available records pertaining to the Honduran Fundecima date to 2010, and indicate that, in addition to the three lifelong friends, its board of directors included Hernández Matute's mother, the former judge, and his brother, José Miguel Hernández Matute. Dennis Figueroa's parents were also on the board. Additional directors have included Saydi Fernández and Andrés Rivera Rosa, private citizens who have never held public office.
Also on the Fundecima Honduras board was Karen Najarro, a confidante of former first lady García Carías and currently the country's Vice-Minister of Foreign Relations. Earlier in her career, Najarro was an official in the Vida Mejor (Better Life) program, a signature initiative of the Hernández administration, and later became an official in the Ministry of Social Inclusion (Secretaría de Inclusión Social – SEDIS). Najarro did not respond to interview requests via Whatsapp messages and phone calls.
In December 2010, four years after the founding of the Honduran Fundecima, a second iteration of the foundation appeared in Florida, with many of the same members of the board of directors and the notable addition of Ambassador Gerardo Simón. Figueroa told us that the group needed to create a U.S.-based Fundecima to receive school supplies for the girls. "Several American companies offered to make donations. We had already identified $300,000 to $400,000 in donations," said Figueroa.
Fundecima's first U.S. address was a lakefront home on Southwest 54th Street in Miramar, Florida, in the house where Gerardo Simón lived while vice consul. He had purchased it for $468,000 with his wife, Ana Hasbun, and lived there for a year.
That same year, Juan Orlando Hernández and García Carías tried unsuccessfully to buy a property in Florida. According to public documents, they made a down payment on a Marriott Resort timeshare in Villas at Doral, but when the additional installments went unpaid, they were sued, and the couple appeared to have lost their investment.
Public documents show that Fundecima Florida was inactive for more than a year, and then reactivated on May 21, 2012. It moved to another location, about 13 miles away, on 27th Street in Cooper City. This new location was an upscale Broward County residential complex called "Monterra," in a home that, on December 30, 2011, Gerardo Simón and his wife had purchased for $554,000.
Diplomat and first lady, neighbors
In June 2013, Ana García Carías also bought a house in Monterra. It was mere months before her husband won his first term as Honduran president, during a campaign that was later revealed to have been pumped with illicit money. Some of the illegal contributions came from public funds embezzled from the Honduran Social Security Institute (IHSS), a fact later admitted by Hernández himself. At least $2.6 million more was drug money, according to the U.S. Department of Justice, information that didn't become public until years later during the trial of Hernández's brother, Juan Antonio "Tony" Hernández. According to U.S. authorities, one million dollars of those narco proceeds were a bribe to the Hernández campaign from Mexican drug lord Joaquín "El Chapo" Guzmán.
Hernández's wife, García Carías, paid $804,586 for the house in Monterra. It was located just a one-minute drive from Gerardo Simón. For four years, they were neighbors.
In June 2017, the Simóns sold their home for $650,000. In the public record of the sale, signed by the couple, they declared their new residence as a luxury apartment in Miami, located on Southwest 7th Street and now worth $757,000. At that time, the apartment was owned by a company registered in the British Virgin Islands called Hacock Invest & Trade Limited.
A year later, in October 2018, García Carías also sold her Monterra house, for $880,000. In the public record of that sale, she declares her new residence as the same luxury apartment on Southwest 7th Street, still owned by the company in the British Virgin Islands. Hacock, which had bought the apartment in 2016, sold it in 2019.
Gerardo Simón acknowledges renting an apartment in that area, but denies ever sharing an address with García Carías. He also denies knowing anything about Hacock, the company in the British Virgin Islands. García Carías received our questions about the apartment and her close relationship with the Simóns and Fundecima via her assistant, but offered no response.
On November 23, 2018, one month after García Carías sold the Monterra house, her brother-in-law Tony was arrested on drug charges at the Miami airport. The U.S. Embassy in Honduras immediately announced that he would be prosecuted in a federal court in New York City.
About two months later, Gerardo Simón was assigned to the Honduran consulate in New York City, a position he held until June 2019.
Fundecima, the charity that doesn't seem to help anyone
From 2010 to 2012, Fundecima was a registered organization in Florida, but Honduran activists in Miami heavily engaged with their ex-patriot community say that the organization never provided any services. One told us that it seemed to be a shell company. "I assure you, as a Honduran in Miami, that it doesn't exist," said another.
In fact, Ambassador Gerardo Simón confirmed this. "It didn't do anything," he said in a telephone interview conducted in Mexico by a collaborating journalist with this team. Simón said he had nothing to do with Fundecima. Nevertheless, he went on to offer details; for instance, he said, the Florida Fundecima had no connection to its Honduran counterpart, nor did it open any bank accounts, he said. Although he claimed it was not a tax-exempt foundation, public documents clearly indicate that it was a 501(c)(3) organization, which is the U.S. tax code designation for a non-profit entity. Simón also said that he personally closed down Fundecima Florida.
"I'm a person who will take my good name, above all, to the grave, and I have no connection to any of these companies at issue," said Simón in the interview. "That happened ten years ago. Since then I've realized that I may have been very young then, and discovered that sort of thing isn't for me."
Gerardo Simón and Dennis Figueroa both claimed that Fundecima Florida only existed for six months, but public records indicate the foundation was active for two years. For her part, Claudia Simón claims that she didn't know anything about the U.S. Fundecima, even though she was on its board of directors.
"I didn't even know there was a Fundecima in Florida," she said. "It was founded here in Honduras to collect aid for the girls I've been supporting for a long time," she said. After hesitating, said that maybe she did know about Fundecima Florida, but was never involved with it. "I had no connection with that company. I had my hands full with the one here," she said, "with trying to collect a few resources. I mean, I was the one who was always putting myself out there to help these girls. That's how Fundecima started."
The three friends insist that Gerardo Simón had no active role in Fundecima Florida, and the ambassador himself claims the same. "Since I was the commerce official in the consulate at that time, my brother-in-law asked for my home address to create it, but to say that I founded, operated, or directed the organization— no, never, in no moment." He says that he has always been careful not to mix his business activities with his diplomatic career.
In addition to serving as Fundecima Florida's address, Simón's home was the registered base for a for-profit company called Tau Corp, founded in 2007 by Simón and his wife for business activities. Although Tau Corp is no longer active, it filed reports to the state of Florida from 2009 until April 30, 2013, two months before Honduras' new Diplomatic and Consular Service Law took effect, which prohibited diplomats and consular officials from "conducting professional or commercial activities for their own benefit in the same country where they represent Honduras." After having directed Tau Corp for three years, in June 2013 when the new law entered into force, he created Corporación Tau in Honduras and closed the Florida company. Simón cites this as an example of his respect for the law, saying that he did that at the recommendation of the U.S. State Department.
The Simón siblings said their family wealth has been accumulated over many years. But it is impossible to know whether the diplomats declared the earnings they made during their years of public service, because this information is cataloged as classified in Honduras by the Superior Court of Audits. We filed a motion before the Constitutional Chamber of the Honduran Supreme Court challenging this classification, but it awaits resolution.
Gerardo Simón furthermore said that he has never been involved in companies accused of corruption, and that he was not implicated in the Honduran government's investigation of Fundecima.
The aforementioned investigation – after one million lempiras in cash were seized in the truck connected to Fundecima – meant that the promised donations never arrived, according to Figueroa. "We ended up just spending money on starting up the foundation over there," he says, "because then the incident occurred."
Open questions after the one million Lempiras
It was July 31, 2012, when Dinora Suyapa Aramburi López, the wife of then-Minister of Finance, Héctor "Tito" Guillén of the National Party, was detained by police with the equivalent of more than $40,000 in cash. She was riding in a Ford Harley Davidson F-150 pickup that Fundecima representatives said they were selling to Guillén for 1.25 million lempiras, more than $50,000. Guillén had not fully paid for the truck, according to a document that Fundecima's lawyer presented to the press and the Attorney General. Two months later, on September 19, 2012, Figueroa dissolved Fundecima Florida.
At the time, Juan Orlando Hernández was president of the congress and was a presidential candidate in the 2013 elections.
When the news first broke that the finance minister's wife was found with cash in an extravagant truck, the connection to Fundecima wasn't yet known. The journalist who made that connection was named Ariel Da Vicente. After his story ran, Da Vicente received death threats against himself and his family, and was forced into exile for a time, according to a source close to the case. Da Vicente died of cancer in December 2021.
In a hearing during the investigation into the money and the Ford, Guillén, testifying in his own defense, denied Da Vicente's reporting and said that he took no action against the journalist. "Trash doesn't merit much attention in this country," he declared. "Someone makes defamatory accusations, and TV reporters just seize on it."
In 2013, the Special Prosecutor for Transparency and Against Corruption (Fiscalía Especial para la Transparencia y Contra la Corrupción – FETCOP) charged Guillén with fraud and abuse of authority. He was forced to resign, but in 2014, the charges were dropped. Guillén subsequently disappeared from public life; he last appeared in the press when he attended a 2016 meeting convened by the mayor of San Pedro Sula. Attempts to contact Guillén failed because his cell phone number is inactive.
Alongside the fraud case, the Special Prosecutor for Organized Crime opened an investigation into money laundering. The officials were interested not only in the source of the cash but also the vehicle in which the money was found, according to case documents. And, given the fact that the truck was mid-transaction, not yet fully sold to the minister, investigators also looked into Fundecima.
In Honduras, civil society organizations must register with a government agency, called the Dirección de Registro de Sociedades y Asociaciones Civiles de Honduras – DIRRSAC, to which they must submit regular financial reports. The DIRRSAC then maintains a file on each organization. In response to two freedom of information requests filed by this team, in 2019 and 2020, the DIRRSAC provided only four documents on Fundecima: its original registration, its boards of directors from 2010 to 2016, its explanation of a failed 2013 project, and its request for its own dissolution in Honduras in 2016. Fundecima's file itself was missing, including the required financial reports.
But a page included among the documents listed all of the officials who had reviewed Fundecima's file over time. The last person on that list was Jorge Montes, the DIRRSAC director. In September 2020, the DIRRSAC clarified to us that Montes had checked out the file and never returned it. We interviewed Montes, but he refused to discuss the matter.
Fundecima's missing financial reports were also established in the 2012 press coverage of the scandal. Of course, such information would have been key to investigating suspicious money movements. In 2013, the Ministry of Interior and Justice issued a list of civic organizations sanctioned for failing to submit financial reports, and it included Fundecima.
According to minutes from a Fundecima board meeting that were among the documents gathered in the investigation, on February 28, 2011, the board approved Figueroa to purchase a vehicle for use by the foundation. He bought the F-150 weeks later, in April, from a Ford dealership in Tegucigalpa. One year later, he sold the vehicle to Guillén, alleging it was too expensive for the foundation, via a promissory note that specified the truck would be paid in two installments. Guillén testified that Figueroa had offered to sell him the Ford during one of their many conversations in congress. The cash and the truck were seized by the government as part of its money laundering investigation.
In August 2012, an attorney representing Fundecima requested his client's removal from the investigation, arguing that the purchase and sale of the truck had been duly documented. In 2019, the court responsible for confiscations determined that the only remaining asset of unknown origin was the cash found in the vehicle. As a result, the F-150 was returned and Fundecima was removed from the case.
Many questions remain. If Fundecima did not submit any financial statements to DIRRSAC since 2012, why didn't the Honduran government shut down the foundation, in accordance with Article 26 of the Special Law for NGO Promotion (Ley Especial de Fomento para las ONGs)? Enacted in 2010, this law states that failure to comply with financial reporting requirements will result in the termination of an organization's legal status. And, if the Fundecima directors argue that their charity work was unviable because they were unable to raise money, how were the foundation's coffers empty if it had bought and sold a lavish vehicle?
When Fundecima filed for dissolution in Honduras, in 2016, it claimed that its donors and partners had backed out. Fundecima, an organization whose stated purpose was to help low-income girls with bilingual education, bizarrely claimed in that filing that its last active project was a 2013 consultancy to create an urban development plan for one of the largest cities in Honduras, Danlí. The document stated that its contract for the consultancy was canceled because the investigations into the incident with the truck damaged Fundecima's reputation.
The urban development project it described indeed existed, and was financed by the World Bank through the Honduran Social Investment Fund. But Fundecima does not appear among the project's registered bidders nor on the list of subcontracted consultants. (The project was awarded to Informes y Proyectos, a company that has no apparent relationship with Fundecima or Figueroa.)
In his testimony during the investigations, Dennis Figueroa had claimed that he derives most of his income from Inversiones de Centroamérica, a company he has owned since 2000. He also said that he has a master's degree in marketing and thus provides consulting services to private companies. His descriptions of exactly what Fundecima did only raised more questions: He said that the foundation raised funds from members, signing contribution agreements with private entities like the corporate giant Tabacalera Hondureña, a tobacco company in San Pedro Sula that is a subsidiary of British American Tobacco, and that it also earned income from clean energy projects.
"We have never received any money from the government," Figueroa told investigators. He continued, confusing the matter of Fundecima's identity even further: "The foundation's main objective is to support small, medium and large enterprises in increasing their job-creation capabilities, to carry out marketing for projects, clean energy generation, gender equality analysis of community projects, and we were in the process of getting into exporting agro-industrial and artisanal products for small and medium producers, but then came this unfortunate event that linked us to this investigation."
Figueroa's statements then, of course, contradict what both he and his wife said in our interviews, that Fundecima was dedicated to helping young girls. And, despite the 2016 application for annulment, no public documents thus far confirm that the foundation was actually dissolved in Honduras.
Hernández Matute lamented what he saw as the investigation's impact on the foundation. "Fundecima had just started up when all this happened, and it closed all doors for us. We had obtained funds from a private transnational company, and the car was in the name of the foundation because we had to capitalize on it," he told us, adding, "And Tito [Guillen] did pay for the car."
The inability to fundraise after the scandal is why they decided to close the Florida location so quickly, Figueroa said. "We clarified everything to the press, and especially to the Attorney General," he said. "People say all sorts of things, but the fact remains that the damage to our reputation prevented us from moving forward."
Dennis Figueroa is not a public official, but is well known in the National Party. Three high-level sources confirmed to us that he was close to former president Hernández, an advisor of sorts, and that he was involved in financing political campaigns for the National Party.
Figueroa categorically denies this. "I have never managed any National Party money, absolutely not. What is true is that I have a very good relationship with the business sector due to my consulting and entrepreneurial activities, and I have participated in meetings in which businesspeople have made donations to the party."
Figueroa also said that he no longer does consulting for the public sector. "After that mess with the car, I stepped away from all activities involving the government," Figueroa said, adding, "My mom suffered a lot because the incident marred my sister's name. That made me realize that I don't want anything to do with it. I have kept my word, have tried to make our country more transparent, and I have suggested ways of involving civil society, but no one has listened."
Fundecima is not the only prominent Honduran entity founded by this group of people close to former president Hernández. Nor is it the only one with a questionable mirror company with an identical name in Florida.
The Colibrí Group
In Honduras, the Figueroa and Hernández families have been known as the Colibrí Group, due to their association with Corporación Colibrí Esmeralda, a company created in 2004 in Tegucigalpa by Figueroa, in representation of another of his firms, Inversiones CD. Other partners include his wife Claudia Simón, in representation of her then-four-year-old son, and Marco Tulio Hernández Reyes, who is the brother of former president Hernández and father of Hernández Matute. Indeed, also among the partners are both Marco Tulio and his brother, José Miguel Hernández Matute, along with Andrés Rivera Rosa.
This list is almost identical to Fundecima Honduras and Florida, and they are all people close to former president Hernández.
Colibrí's purpose was to develop wind energy projects, said Hernández Matute, like Fundecima, although he clarified that they meant the entities to perform different functions in that sector. Public documents show Colibrí's designated business activities as renewable energy project development, consulting in engineering, architecture and urban development, and the sale and purchase of real estate.
But Colibrí's name does not appear in any of the approved contracts in the renewable energy sector in the country, according to public records. Nor has it ever had any government contracts.
Hernández Matute claimed that Colibrí never pursued a project in the country's center of wind energy production, the Cerro de Hula region, because they prioritized other business ventures over this one. "I've closed that chapter of my life," he said.
Hernández Matute also brought up several other Honduran companies in which he was involved with Dennis Figueroa and Claudia Simón. One, Comunicaciones Allegro, was founded in 2004 by Figueroa's company Inversiones CD, and which, as an entity, became a Colibrí shareholder in 2005, along with Hernández Matute. Allegro was supposed to be a content provider for telecommunications companies like Tigo, and it too failed, said Hernández Matute, because of evolving technology.
Just as with Fundecima, Figueroa created a second company called Colibrí in the United States, registering Corp. Colibrí, LLC in Miami on December 12, 2008. The only named director was Figueroa, and there was no board. Colibrí registered its domicile to an address in Coral Gables, Florida. In 2011, Figueroa filed to dissolve the company.
In Florida, Colibrí had "various functions, but all in the area of financial consulting," Figueroa said. "It worked for clients who were American companies, so we opened the LLC. But this had nothing to do with the Simón family," he said, referencing both his wife and brother-in-law, the diplomats. "I am Dennis Figueroa and those were my financial consulting activities."
The Honduran Attorney General's office, while investigating Fundecima, also attempted to look into Colibrí. It formally solicited asset declarations and criminal records for "Grupo Colibrí de Honduras," "Fundecima," and "Fundeciman," but its search came up dry. When prosecutors asked Figueroa directly if he had any relationship with "Inversiones Colibrí de Honduras," Figueroa replied that he did not. The prosecutors presumably meant to ask about Figuera's company, Corporación Colibrí Esmeralda, and to conduct document searches by the full, proper names of Colibrí and Fundecima, instead of the acronyms and erred-but-similar names it solicited. The investigation ultimately produced no findings.
Hernández Matute blamed the group's multiple inoperative companies on the scandal with the cash in the truck, which, he alleged, was orchestrated to discredit Juan Orlando Hernández while he was positioning himself to become the National Party's candidate for president. He also said that being related to Juan Orlando "has constrained and hurt us."
Figueroa claims that, in Honduras, Colibrí did operate for a while. "I did financial consulting with that company," he said. "You might think it odd that the company never did anything in the field in which it was registered to work. The influence that I supposedly had with people in the National Party clearly never materialized," he said. He continued: "Colibrí Honduras was created after a study on wind farms in the Santa Ana [region], and we applied for a wind farm concession during the Ricardo Maduro administration [2002-2006], but another company was awarded the contract. We were unsuccessful with the undertaking, so the company later became inactive. But I liked the name, so I used it to provide consulting services, and I made it function and grow."
In addition to Colibrí, Figueroa has founded more apparently inactive firms in Miami and Panama.
Figueroa's other companies abroad
In 2007, Figueroa created two limited liability corporations in Miami, Mayan Trade and Dimond Investments. Both were dissolved in 2008. Neither company identified a board of directors or any other management, but both listed their headquarters as the same address on Brickell Street, which is an apartment owned by a Simón family firm in Honduras called Central de Inversiones. The board members of Central de Inversiones include Gerardo and Claudia's late father, Taufick Simón Roman, and in 2019, the company transferred all of its shares to another Simón company, Inversiones Delfín. At that time, both siblings Gerardo and Claudia Simón were active diplomats serving abroad, and they also appeared alongside Figueroa on the board of another Honduran firm, Corporación San Jorge, which had received assets from Central de Inversiones.
In Miami, Mayan Trade was created to "export nostalgic products," said Figueroa. (Such products might include traditional bread, cheese or coffee sought by the Honduran diaspora living abroad.) Figueroa explained this company's apparent inactivity by saying it failed because he was too busy with his other companies. Meanwhile, he established Dimond Investments as a holding company, "the owner of all the other companies," he said, "but I wasn't able to do it, I never used it."
Figueroa said he derived no benefit from starting several business ventures in the same city where his brother-in-law was the Honduran consul. "There is no connection between the Simón siblings and these companies," he said.
In September 2014, when Juan Orlando Hernández was nine months into his first presidential term, Figueroa created another perplexing venture in Florida, a company called Charity Think Tank. Despite its name, this was a for-profit company, and its directors included Figueroa's son, Andrés, and two men named Juan Camilo Jaramillo and Nicolás Hoyos. The company's address was the Center for Innovation and Economic Development (CIED), a business incubator that aids entrepreneurs in setting up new ventures, at Santa Fe College in Gainesville.
When contacted by us, a CIED representative recalled the efforts to help Figueroa start Charity Think Tank. The representative specifically recalled Figueroa saying that he was close to the president of Honduras.
Charity Think Tank's purpose was never clear, said the CIED representative, who asked for anonymity. Figueroa had told them that he wanted to create a support network for start-ups. The idea was to manage competitions in which participants would pitch new companies that benefited charitable causes. In the process of helping Figueroa, one of the center's employees wrote an email to another, which read: "I am a bit puzzled by this one. There is no business element," according to the representative, who shared its contents with us. "We didn't have a very active role with them," the representative told us. CIED's last contact with Figueroa and his team was in June 2015. Charity Think Tank was shut down in September 2015.
When we interviewed Figueroa, he said that he wanted Charity Think Tank to support young entrepreneurs. "Like Fundecima, it didn't have bank accounts or operate at all, except for events with universities and college students to promote youth entrepreneurship," he said. "It did not engage in any commercial or fundraising activities."
There are more companies in Panama. On a single day, March 10, 2008, Figueroa created six firms there: Inprema Investments, Nuria Assets, Tela Enterprises, Ceiba Investments, Roatan Investments, and Garifuna Investments. In addition to Figueroa, two other people appear as founders, named José Anael Reyes and Jonathan C. Davis. The address for all six companies is the same Coral Gables location to which Figueroa would register Colibrí Florida six months later.
According to Panamanian public records, the required taxes and fees on all six firms went unpaid for three years straight, and thus they were suspended. T&T Asociados, the law firm acting as their registered Panamanian agent, dissociated itself from them between late May and early June 2020.
Figueroa denied having any active firms in Panama. "I founded one or two companies and never used them, so they closed. I don't have any companies in Panama now, nor were there active boards of directors, much less bank accounts," he said. He had intended to use the Panamanian firms as holding companies for his other companies, but it turned out to be too expensive, he said.
Both Figueroa and Hernández Matute repeatedly decried the Fundecima scandal as the reason their businesses did not succeed. Both said that scandal was politically-motivated. Figueroa also claimed that, at the time the Ford was seized, he had stopped working as a congressional financial consultant six months prior. "Thank God it made me step away from Juan Orlando Hernández's presidential campaign, because he won the primary soon afterward and then went to the general election, and then there was a real uproar," said Figueroa. "But I was already gone by then, far away from the party. God led me away from all that."
Former president Juan Orlando Hernández after he was arrested. Photo: Jorge Cabrera

Former President Hernández is currently in preventive detention in the installations of the special forces police in Tegucigalpa, awaiting the Honduran supreme court's decision about whether to allow his extradition. After the brazen corruption surrounding Hernández, the National Party lost significant sway in the November 2021 elections, and is currently trying to recuperate its strength in congress.
Meanwhile, Xiomara Castro, of the Liberty and Refoundation Party (Libertad y Refundación – Libre), has taken the reins of the executive. Her campaign was able to dispense with the National Party's long grip on power by forming a coalition between a center-right and a left-wing party.
And on February 22, 2022, the new foreign minister, Eduardo Enrique Reina, ordered all acting diplomats, ambassadors, and consuls to resign from their positions within three days.
*The following reporters and organizations collaborated in this report: Alberto Pradilla from Animal Político (Mexico); Alicia Ortega and Yanina Estévez from El Informe con Alicia Ortega-Noticias SIN (the Dominican Republic); and the Organized Crime and Corruption Reporting Project ID Research Desk. Part of this investigation was funded by the International Women's Media Foundation. Rigoberto Carvajal, Diego Arce and the data team at CLIP contributed to the creation of the graphics and timeline. Andrés Bermúdez Liévano of CLIP contributed to the editing.
ORIGINAL EN ESPAÑOL:
Dos Fundecimas, dos diplomáticos y el círculo alrededor del expresidente hondureño
Un grupo de amigos y familiares del expresidente de Honduras, Juan Orlando Hernández — a quien el Gobierno estadounidense acaba de pedir en extradición para enfrentar juicio en Nueva York acusado por tres delitos de narcotráfico — han sido socios desde hace una década en un enjambre de empresas con y sin ánimo de lucro en Honduras y en Florida, Estados Unidos, muchas de ellas sin actividad aparente. Los rastros también llevan a Panamá. Eso dicen los documentos. Los socios, entre los que figuran los embajadores actuales en México y República Dominicana, un sobrino del expresidente y un exconsultor financiero del Congreso Nacional, explican que el escándalo de la ONG Fundecima les arruinó sus sueños de emprender juntos y que por eso la mayoría de las empresas no funcionaron.
Claudia Simón de Figueroa, reconocida como organizadora de eventos y fiestas privadas, fue nombrada embajadora de Honduras ante la República Dominicana por el entonces presidente Juan Orlando Hernández, en 2016. Simón cuenta que trabajó de manera voluntaria, alrededor de 2010, con la primera dama Ana Rosalinda García Carías en la creación del programa Criando con amor, de la Secretaría de Inclusión Social (Sedis) que se materializó en 2015, cuando Hernández ya era presidente de Honduras.
Los esposos de ambas también trabajaron juntos por esa misma época, cuando Hernández presidía el Congreso Nacional y Dennis Figueroa era consultor financiero de esa institución, según dijeron los propios Simón y Figueroa en entrevista con este equipo periodístico. Hoy, Figueroa se presenta como consultor financiero independiente.
La pareja dio entrevistas por separado, para responder las preguntas de una investigación de Contracorriente y el Centro Latinoamericano de Investigación Periodística (CLIP) que —con el apoyo de otros colegas y medios de la región— le siguió durante meses la pista al escándalo que involucró a Fundecima, una ONG hondureña que dirigía Figueroa en 2012. En un retén, la Policía Nacional halló un millón de lempiras en efectivo (unos 40,000 dólares de la época) en una camioneta que la ONG que dirigía Figueroa, Fundecima, estaba vendiendo al entonces ministro de finanzas hondureño, Héctor «Tito» Guillén. Debido a la investidura de los involucrados, el caso fue ampliamente comentado en el país centroamericano, levantando preguntas sobre el origen del dinero y las relaciones entre la ONG y el Gobierno. La Fiscalía hondureña abrió una investigación que hoy, al cabo de diez años, como pudo comprobar esta colaboración periodística, dejó cabos sueltos.
Al seguirle los hilos a ese hecho, este equipo encontró documentos que revelan que la fundación fue creada en Honduras en 2006 por la ex primera dama Ana García Carías como apoderada de Figueroa. Fundecima fue retirada finalmente del caso, a pesar de no haber presentado sus estados financieros al Estado. Esta alianza periodística también encontró que los hermanos Simón (la embajadora Claudia y Gerardo, también embajador nombrado por Hernández en México) y los Hernández, que habían sido amigos desde juventud, montaron otra Fundecima en Estados Unidos que no operó como entidad caritativa.
El trabajo periodístico también revela una maraña de otras sociedades en Honduras y Estados Unidos, a veces con los mismos nombres, en las que Figueroa, los Simón o los Hernández figuran como directivos, y cómo algunas veces las sedes empresariales registraban sus direcciones en residencias familiares. La mayoría de estas empresas, al igual que otras seis compañías creadas simultáneamente en Panamá por Figueroa, parecen no haber tenido actividad alguna, según pudo comprobar este equipo periodístico.
Tras ocho años en la presidencia de Honduras, cargo que ocupó hasta el pasado 27 de enero, Juan Orlando Hernández pasó a ser diputado en el Parlamento Centroamericano (Parlacen). A comienzos de febrero pasado, menos de dos semanas tras terminar su mandato, el Departamento de Estado de Estados Unidos reveló que había incluido al expresidente en su «Lista Engel» de «actores corruptos y antidemocráticos» que participaron "en actos significativos de corrupción mediante fraude y apropiación indebida de fondos públicos". El gobierno de Biden lo incluyó en julio de 2021 –aunque no lo había hecho público sino hasta ahora –y le quitó la visa. El pasado 14 de febrero, el gobierno de Estados Unidos solicitó a la Cancillería hondureña, la extradición de Hernández bajo tres cargos de tráfico de drogas.
En ese contexto, los hallazgos de este entramado de empresas y de su círculo de allegados –ligadas a dos embajadores, un ex asesor y, al menos en un caso, a la primera dama Ana García Carías- levantan nuevas preguntas sobre el propósito con el que fueron creadas estas entidades.
«Hay muchas compañías que yo he formado: algunas han funcionado, otras no, se hicieron en papeles y nunca operamos. El caso de Fundecima era para obras de beneficencia y al final no se pudo lograr lo que se andaba buscando», aseguró Figueroa. Un argumento similar dieron en sendas entrevistas con los reporteros de esta alianza, los hermanos Simón y Marco Tulio Hernández Matute, sobrino del expresidente y quien figura como socio en algunas de las empresas, incluida Fundecima.
Dennis Figueroa explicó que decidieron extender la presencia de Fundecima a los Estados Unidos para recaudar fondos allá con fines caritativos. A ese esfuerzo, dijeron, se sumó el hermano de Claudia que vivía en Florida.
Gerardo Simón estuvo en el servicio diplomático los últimos doce años. Pasó de consejero comercial en Miami en 2010 —a donde llegó nombrado por el Gobierno de Porfirio Lobo Sosa, también integrante del Partido Nacional y antecesor de Juan Orlando Hernández justo después del golpe de Estado— a ser vicecónsul y en 2014 ascendió a cónsul en Miami. Luego de un breve encargo en el consulado de Nueva York, en 2019 fue nombrado ministro en la sede diplomática hondureña en Washington y en abril de 2020 fue nombrado en su puesto actual en México. Mientras era diplomático, Simón fue miembro de la junta directiva de Fundecima en Florida.
Además de su hermana Claudia Simón y el esposo de esta (Dennis Figueroa) estaba en la junta de la Fundecima estadounidense el sobrino del expresidente Hernández, Marco Tulio Hernández Matute, y la madre de éste, la exmagistrada y cuñada del expresidente, María Elena Matute. Los registros públicos de Florida revelan que Fundecima de Florida cambió de dirección coincidiendo con los cambios de residencia de Gerardo Simón. Este aseguró en entrevista con este equipo periodístico que no tenía que ver con esta, ni ninguna empresa, aunque figurara en la junta. Prestó su nombre y la dirección de su casa, dijo, como un favor a Dennis Figueroa.
Nacen las Fundecimas
Marco Tulio Hernández Matute, el sobrino del expresidente Hernández, se conoció con Claudia Simón y Dennis Figueroa cuando eran jóvenes estudiantes en la Escuela Americana en Tegucigalpa. La confianza entre las familias es de larga data, por lo que no es extraño que hayan intentado emprender negocios juntos.
Hernández Matute dijo que, tras la muerte en un accidente vial de la hermana de Figueroa, Cynthia Marina, decidieron ponerle su nombre a una ONG hondureña. Así nació en 2006 la Fundación para el Desarrollo Comunitaria Cynthia Marina, Fundecima en nombre abreviado, inscrita por Ana García Carías. Según Hernández Matute, el objetivo de la ONG era promover «el desarrollo del Cerro de Hula a través de financieras para las mujeres». El Cerro de Hula es la zona más elevada en el municipio de Santa Ana, al sur de Honduras a pocos kilómetros de la capital y hoy centro de la producción de energía eólica en el país.
Figueroa y la embajadora Simón explicaron a esta alianza periodística otra razón por la cual crearon la fundación. La pareja explicó que la principal razón social de Fundecima era brindarles a la niñas educación bilingüe, ya que la hermana fallecida, Cynthia Marina, era maestra de una escuela privada en Honduras y había comenzado una labor de beneficencia con su familia para dar becas y apoyar niñas de escasos recursos en zonas rurales del país. La embajadora Simón dijo que Marina también había sido voluntaria apoyando a niñas y que la creación de Fundecima fue para seguir el esfuerzo con este nuevo grupo.
Reconciliando propósitos tan distintos, Figueroa explicó que la fundación terminó metida en rubros totalmente distintos a la educación, como la producción de energía eólica, porque de esta manera querían recaudar dinero para ayudar a las niñas.
En Honduras, los primeros registros encontrados de la junta directiva de Fundecima datan de 2010, en la que estaban los tres amigos, acompañados por la exmagistrada María Elena Matute, madre de Marco Tulio. También estaba su otro hijo, José Miguel Hernández Matute, además de los padres de Dennis Figueroa. Mientras estuvo activa la fundación hondureña, varias personas rotaron en su junta directiva, entre ellos Saydi Fernández y Andrés Rivera Rosa, quienes no figuran como personas públicas o funcionarios estatales.
También pasó por la junta de Fundecima Karen Najarro, mujer de confianza de la ex primera dama con quien trabajaba en el Programa Vida Mejor. Ella luego pasó a ser funcionaria pública en la Secretaría de Inclusión Social (Sedis) y actualmente es la vicecanciller del país. Este equipo periodístico buscó a Najarro por Whatsapp y llamada telefónica, pero ella no respondió las solicitudes de entrevista.
En diciembre de 2010, cuatro años después de creada la Fundecima hondureña, el grupo fundó la Fundecima en Florida con una junta directiva que tenía solo un par de diferencias respecto de la primera, siendo la más notable la presencia del embajador Gerardo Simón. Figueroa dijo que fue necesario una sede estadounidense para captar donativos de útiles escolares para las niñas. «Teníamos una oferta de empresas americanas que nos podían donar. Nosotros ya teníamos en la mira donaciones en el orden de hasta 300,000 a 400,000 dólares», dijo.
La primera dirección de la Fundecima estadounidense fue una casa frente a un lago en la calle SW 54th St, en Miramar, Florida, que Gerardo Simón, quien desde hacía seis meses ocupaba el cargo de vicecónsul de Honduras en Miami, y su esposa Ana Hasbun habían comprado por 468,000 dólares. Allí vivieron un año.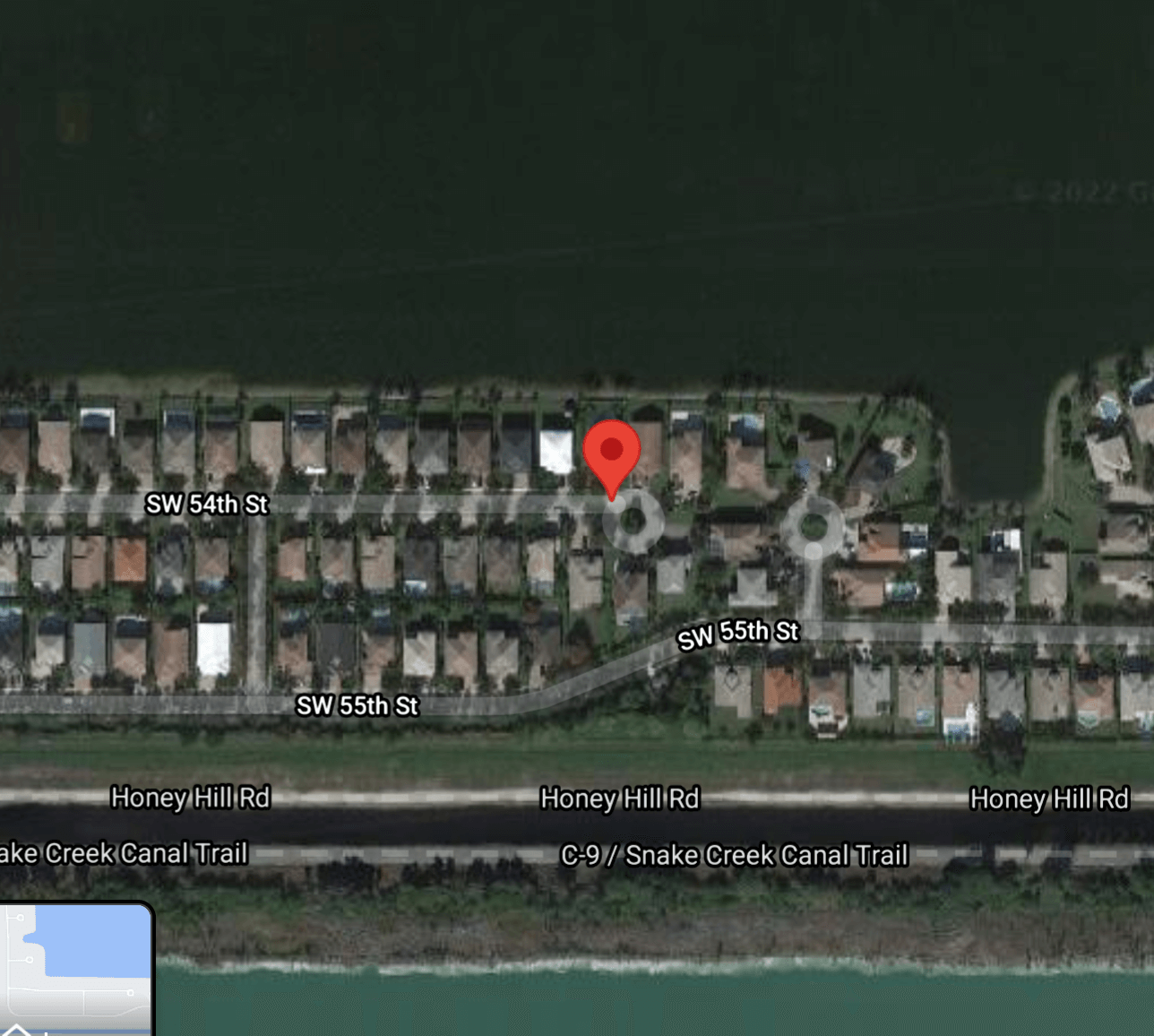 Coincidentemente, ese mismo año, la expareja presidencial de Hernández y García Carías también intentó comprar, con menos éxito, una propiedad en Florida. Según figura en documentos públicos, pagaron a Marriott Resorts la cuota inicial de un apartamento de tiempo compartido en la residencial Villas at Doral, pero no pagaron las demás cuotas y, luego de una demanda de los acreedores, al parecer, perdieron su inversión.
La Fundecima de Florida estuvo inactiva por más de un año, hasta que fue reactivada el 21 de mayo de 2012. Entonces mudó su sede a otra dirección a unas 13 millas de distancia, en la calle 27 de Cooper City (también registrada bajo el nombre de Pembroke Pines), en el condado de Broward, en un conjunto residencial de lujo que se llama «Monterra». Esta dirección coincide con otra residencia familiar que Simón y su esposa habían comprado por 554,000 dólares, unos meses antes, el 30 de diciembre de 2011.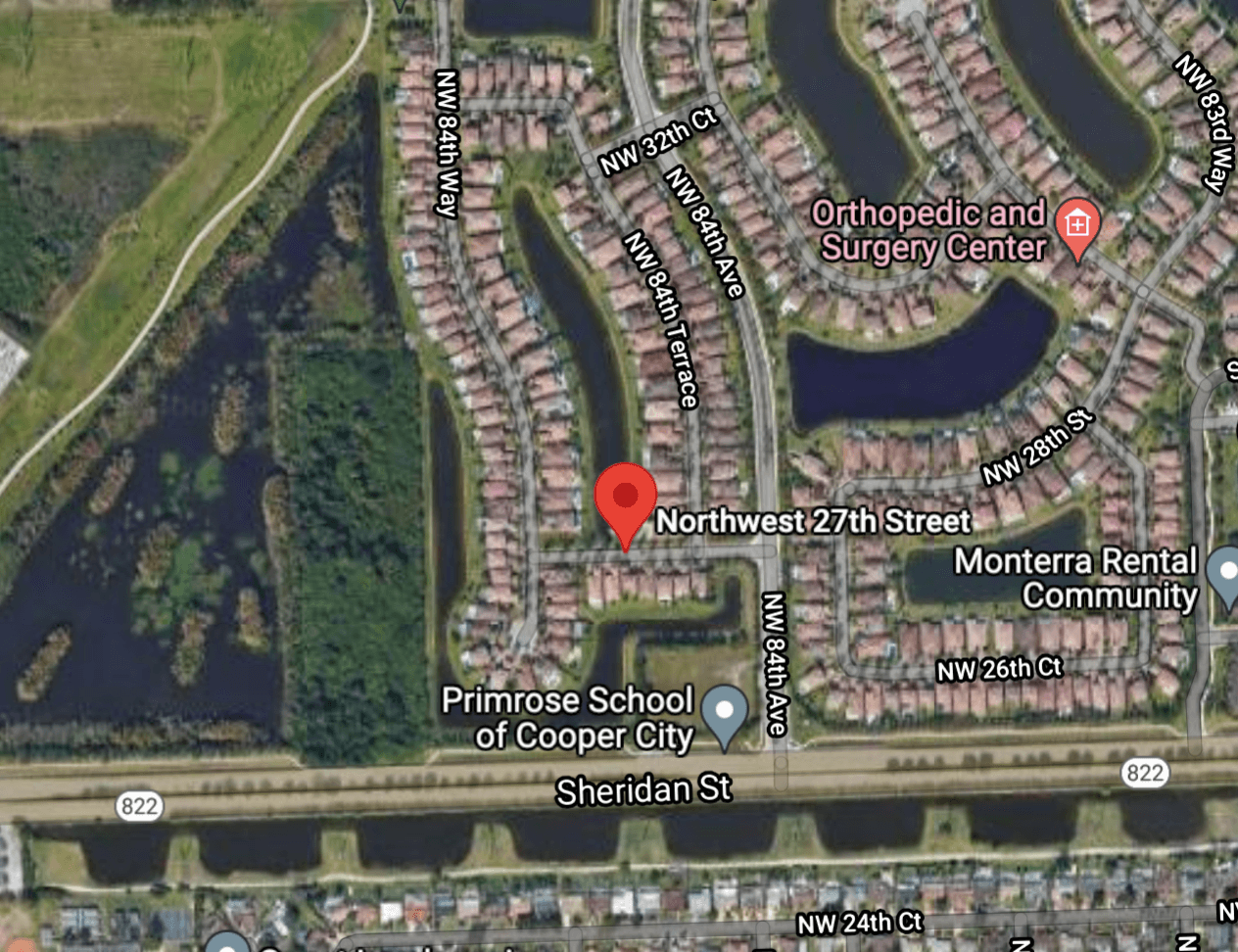 Embajador y primera dama fueron vecinos
En junio de 2013, García Carías también compró una casa en Monterra. Fue justo antes de la campaña electoral en la que su esposo, Juan Orlando Hernández, salió victorioso como presidente de Honduras por primera vez. Posteriormente se comprobó que esa campaña había recibido una gran cantidad de fondos ilícitos, algunos robados al Estado como parte del desfalco del Instituto de Seguro Social (IHSS), hecho que admitió el propio Hernández. Esa campaña también se financió con dineros provenientes de ganancias del narcotráfico, que totalizaron al menos 2.6 millones de dólares, según el Departamento de Justicia de los EE. UU, información que fue revelada durante el juicio contra el hermano del expresidente, Juan Antonio «Tony» Hernández. Según las autoridades estadounidenses, 1 millón de los 2.6 millones de dólares fue aportado por el jefe narco mexicano Joaquín el «Chapo» Guzmán.
La casa de García Carías tenía un valor de 804,586 dólares, y estaba solo a un minuto de la casa de los Simón. Durante cuatro años fueron vecinos.
Los Simón vendieron su casa en junio de 2017 por 650,000 dólares, y el registro público de la venta, firmado por ellos, muestra que su nueva dirección sería un apartamento en Miami sobre la calle SW 7, que hoy tiene un valor de 757,000 dólares. En ese momento, el dueño de dicha propiedad era una empresa registrada en las Islas Vírgenes Británicas, llamada Hacock Invest & Trade Limited.
Un año después, en octubre de 2018, García Carías también vendió su casa en Monterra, por el precio de 880,000 dólares. En el registro público de la venta, firmado por ella misma, declaró como su nueva dirección el mismo apartamento sobre la calle SW 7, propiedad de la empresa de las Islas Vírgenes Británicas. Hacock, que compró el apartamento en 2016, lo vendió en 2019.
Gerardo Simón dice que es cierto que alquilaba un apartamento en esa zona, pero que nunca ha compartido dirección con Ana García Carías. Dice que tampoco tiene conocimiento de la empresa en las Islas Vírgenes Británicas. Para consultar sobre este tema y su cercanía con los Simón y Fundecima, enviamos a la primera dama, Ana García un cuestionario vía correo electrónico a través de su asistente, sin embargo no obtuvimos respuesta.
El 23 de noviembre de 2018, un mes después de la venta de la casa de la entonces primera dama, su cuñado, Tony, fue arrestado con cargos de tráfico de drogas en el aeropuerto de Miami y se anunció que sería enjuiciado en una Corte Federal de Nueva York.
Unos dos meses después, Simón fue nombrado como encargado del consulado de Nueva York, cargo que tuvo hasta junio de ese año.
La ONG de Miami aparentemente sin beneficiarios
Fundecima existió en Florida entre 2010 y 2012. A pesar de que en documentos consta su existencia, activistas hondureños en Miami que siguen de cerca la comunidad de su país, coincidieron en que sus compatriotas nunca habían recibido un servicio de Fundecima ni han visto una actividad de la fundación al servicio de los hondureños en ese país. Uno de ellos dijo a reporteros de este equipo que parecía más bien una empresa de maletín. «Yo doy fe como hondureño en Miami que no existe», dijo otro de ellos.
El propio embajador, Gerardo Simón, lo ratificó: «No hizo ninguna operación», dijo en entrevista con un reportero colaborador de este equipo en México. También aseguró que no tuvo nada que ver con esa entidad. Sin embargo, en la conversación reveló detalles. Dijo que la Fundecima de Florida no tuvo relación alguna con la Fundecima de Honduras, y que la estadounidense tampoco tuvo cuentas bancarias ni era una fundación exonerada de impuestos. Manifestó además que él mismo procesó su cierre. En documentos consta que es una entidad sin ánimo de lucro o 501c3.
«Yo soy una persona que lo último que me llevo a la tumba será mi nombre y no tengo ninguna relación con empresas que han tenido señalamientos», enfatizó al reportero que lo entrevistó vía telefónica. «Eso pasó hace 10 años. Desde ese momento me di cuenta, quizá en ese momento era muy joven, me di cuenta que eso no era para mí».
Tanto el embajador Simón como Figueroa recuerdan que la Fundecima en Florida solo duró seis meses, pero eso no es lo que dicen los archivos de ese estado. Según los registros públicos, esa fundación estuvo activa entre 2010 y 2012. La embajadora Simón, por su parte, asegura que no sabía que Fundecima había sido creada en Miami, a pesar de que figuró en la junta directiva desde el comienzo.
«Ni siquiera sabía que existía una Fundecima en Florida», aseguró. «Aquí sí se fundó en Honduras. Se trató de conseguir ayudas para estas niñas que yo ayudaba desde antes», explicó. Después dudó y dijo que quizá sí lo supo, pero que nunca tuvo algo que ver. «No tuve ninguna relación con esa empresa. Yo me ocupaba de la de aquí (…) de recoger un poco de recursos. Yo era la que prácticamente siempre he puesto de mi persona para poder ayudar a esas niñas pues. Así fue como comenzó Fundecima», dijo Simón.
Los tres amigos insisten en que Gerardo Simón no tuvo ningún papel activo con Fundecima de Florida, y el embajador lo ratifica. «Yo, como era el agente comercial en ese tiempo, mi cuñado me pidió la dirección de mi residencia para que se creara (Fundecima), pero que yo haya creado, operado, conducido la empresa, no, nunca, en ningún momento», dijo. Enfatizó que siempre ha tenido cuidado en no mezclar sus actividades empresariales con su servicio como diplomático.
La dirección de su residencia, además de servir como sede de Fundecima Florida, figura en el registro público como la sede de la empresa con ánimo de lucro Tau Corp, creada por Simón mismo y su esposa en 2007 en Florida, con el propósito de hacer negocios.
Si bien Tau Corp aparece hoy inactiva, presentó reportes a las autoridades desde 2009 hasta el 30 de abril de 2013, dos meses antes que entrara en vigencia la nueva Ley del Servicio Diplomático y Consular que prohibió a los funcionarios diplomáticos «ejercer actividades profesionales o comerciales en beneficio propio en el mismo país a donde representan a Honduras».Gerardo Simón presidió Tau Corp durante por lo menos tres años, pero cuando inició la prohibición en junio de 2013, el hoy embajador en México creó Corporación Tau S. de R. L. en Honduras y cerró la de Miami.
El embajador dijo que este hecho es ejemplo de su respeto por la ley, porque además, desde el Departamento de Estado de EE. UU. le sugirieron cerrar sus operaciones en Miami porque se desempeñaba como cónsul en esa misma ciudad.
Los Simón aseguran que sus riquezas vienen desde hace mucho tiempo. Sin embargo, no se puede saber si ellos declararon sus ganancias de esos años al Estado de Honduras mientras eran funcionarios públicos, porque ese tipo de información está catalogada como información reservada por el Tribunal Superior de Cuentas. Este equipo interpuso un recurso de Amparo ante la Sala de lo Constitucional ante la reserva de esta información y actualmente sigue en espera de resolución.
Gerardo Simón insistió en que él jamás ha estado involucrado en empresas con problemas de corrupción y que incluso en el caso que llevó a Fundecima de Honduras a los tribunales, él no fue mencionado.
El citado escándalo del millón de lempiras incautados en un carro pickup asociado a la Fundecima, dice Figueroa, fue precisamente lo que hizo que las grandes donaciones que esperaban nunca llegaran. «Solo se gastó en hacer la fundación allá, porque en eso ocurrió el evento», dijo.
Cabos sueltos tras el millón de lempiras
El «evento» al que se refiere sucedió cuando el 31 de julio de 2012 en Honduras, Dinora Suyapa Aramburi López, esposa del político nacionalista Héctor «Tito» Guillén, quien era en ese momento ministro de Finanzas, fue detenida con un poco más de un millón de lempiras en efectivo.
Iba en una camioneta Ford Harley Davidson F-150 Automático, que Fundecima le había vendido al ministro en 1,256,000 lempiras — más de 50,000 dólares —y este estaba en proceso de pagar, según un documento que mostró el apoderado legal de la fundación a medios de comunicación y a la Fiscalía. En ese entonces, Juan Orlando Hernández presidía el Congreso y era candidato a gobernar el país para las elecciones que se celebraron en 2013.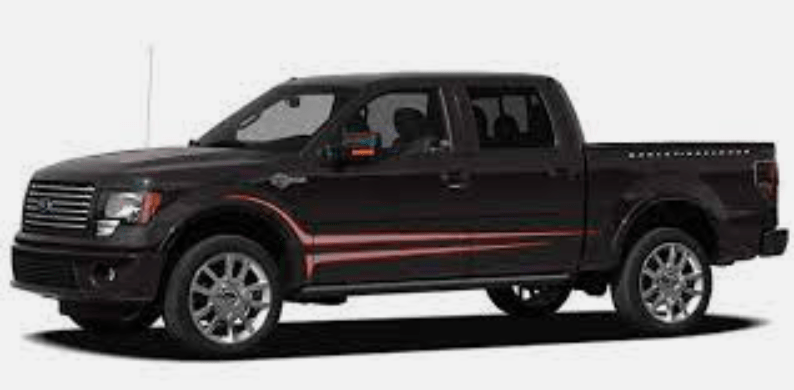 El periodista Ariel Da Vicente, quien ató los cabos entre Fundecima y el lujoso automóvil y reportó el asunto, fue amenazado de muerte junto a su familia y tuvo que exiliarse por un tiempo, según lo confirmó a esta investigación una persona cercana al caso. En diciembre pasado, Da Vicente murió de cáncer.
El exministro Guillén dijo durante su audiencia como imputado en el caso, que los hallazgos del periodista no eran ciertos y que no efectuó ninguna acción contra el periodista porque «a la basura poco caso se le hace en este país, porque a uno lo difaman y la televisión se presta».Este equipo periodístico buscó al exministro Guillén, pero su número de celular está inactivo.
Luego de la noticia, en 2013, la Fiscalía Especial para la Transparencia y Contra la Corrupción (Fetcop) acusó al ministro Guillén de fraude y abuso de autoridad. Tuvo que renunciar al cargo pero fue sobreseído en 2014. Guillén desapareció de la vida pública desde ese entonces y la última vez que se le vio en medios de comunicación fue en 2016 cuando asistió a una reunión en la alcaldía de San Pedro Sula.
Paralelamente, luego del millonario hallazgo, la Fiscalía contra el crimen organizado abrió un expediente por posible lavado de activos. Los fiscales no solo investigaban la procedencia del millón de lempiras en efectivo sino también del costoso vehículo Ford donde encontraron el dinero y que fue vendido por una suma equivalente a unos 50,000 dólares de la época, según dicen los documentos del caso . Y cómo era un automóvil que Fundecima le había vendido al funcionario, también incluyeron a esta entidad en la investigación judicial.
Dos meses después del ruidoso episodio, el 19 de septiembre de 2012, Dennis Figueroa pidió la disolución de la fundación en Florida.
En Honduras, las sociedades civiles deben inscribirse en la Dirección de Registro de Sociedades y Asociaciones Civiles de Honduras (DIRRSAC) y presentar allí un informe financiero de sus proyectos.
La DIRRSAC respondió a dos peticiones de información solicitadas por este equipo periodístico, en 2019 y 2020, con cuatro documentos: el registro de creación de la fundación, los nombres de los miembros de sus juntas directivas desde 2010 hasta 2016, una explicación de un proyecto fallido de 2013 y una solicitud de disolución en 2016. En la respuesta oficial también venía una lista de las personas que habían visto el expediente. El último funcionario que lo tuvo había sido Jorge Montes, entonces director de la DIRRSAC (en aquel momento llamada Ursac). En septiembre de 2020, la DIRRSAC respondió que Jorge Montes pidió ese expediente en préstamo y nunca lo devolvió.Este equipo consultó a Montes al respecto, pero no quiso referirse al tema.
Sin embargo, medios locales que cubrieron la noticia en 2012 reportaron que la DIRRSAC no tenía los estados financieros de Fundecima, pese a que habrían sido clave para investigar movimientos sospechosos de dinero. En 2013, la Secretaría de Gobernación y Justicia emitió una lista de organizaciones civiles sancionadas por no presentar sus informes financieros en la cual figuraba Fundecima.
Entretanto, el millón de lempiras y el vehículo de la fundación que conducía la esposa de Guillén fueron decomisados por el Estado, dentro de la mencionada investigación sobre lavado de activos.
Según los documentos del caso, la camioneta pick up fue adquirida originalmente en la agencia Dimasa Ford en abril de 2011 por Figueroa, como director de Fundecima. Según un acta de junta directiva del 28 de febrero de 2011, se aceptó la propuesta de adquirir un vehículo a través de Figueroa, aunque la organización sería la que lo usaría. Un año después, Figueroa le vendió el vehículo a Guillén a través de una promesa de dos pagos, aduciendo que el vehículo había resultado muy costoso para la fundación. Guillén contó en la audiencia que Figueroa le había ofrecido el vehículo en una de las conversaciones frecuentes que tenían en el Congreso Nacional.
En agosto de 2012, el abogado de la fundación solicitó a la Fiscalía retirar a su cliente de la investigación, ya que se había sustentado debidamente la compra y venta del vehículo requisado. En 2019, el juzgado de privación de dominio determinó que el único bien cuyo origen no se había podido esclarecer era el millón de lempiras. Como consecuencia, el vehículo fue devuelto a sus dueños y Fundecima fue removida de caso.
Hay preguntas aún sin respuesta. Si Fundecima no tenía estados financieros reportados en la DIRRSAC desde 2012 —y en el artículo 26 de la Ley Especial de Fomento para las ONGs, vigente desde 2010, se establece que el incumplimiento de este requisito deriva en la cancelación de la personería jurídica —¿por qué el Estado hondureño no clausuró esta entidad? Y si la fundación estaba en quiebra, ¿a dónde se fue el dinero de la venta del lujoso Ford al entonces ministro Guillén?
En 2016, los socios de Fundecima pidieron la disolución de la fundación argumentando que esta perdió aportantes y cooperantes para desarrollar proyectos en el país. También dice el documento que su último proyecto, una consultoría para el «Plan de Desarrollo Urbano de Danlí», en 2013, no se llevó a cabo porque la investigación abierta en contra de Guillén afectó la reputación de la fundación. Sin embargo, Fundecima no figura ni en el registro de postulantes, ni en la lista de consultores subcontratados en los documentos oficiales de este proyecto, que fue financiado por el Banco Mundial a través del Fondo Hondureño de Inversión Social en 2013. Fue la empresa Informes y Proyectos S. A. la acreedora de la consultoría y no tiene relación con Figueroa ni con Fundecima, hasta donde pudo constatar este equipo periodístico.
En el curso de la investigación judicial, Figueroa también fue llamado a declarar. Dijo a la Fiscalía que sus ingresos para vivir provienen de Inversiones de Centroamérica, una empresa de la que es dueño desde 2000. También que, como tiene una maestría en mercadotecnia, vende consultorías privadas.
Le preguntaron qué exactamente hacía Fundecima, y sus respuestas no fueron muy claras. Dijo que la fundación había obtenido sus fondos de las aportaciones de sus miembros, de entes privados mediante convenios firmados como la Tabacalera Hondureña y de proyectos de energía limpia.
«Jamás hemos obtenido fondos del Estado» dijo Figueroa a la justicia. «La fundación tiene como principal pilar de trabajo el apoyo a la pequeña, mediana y gran empresa para el mejoramiento de sus capacidades generadoras de empleo, socialización de proyectos, generación de energía limpia, análisis de equidad de género en proyectos comunitarios y, actualmente, buscamos lograr proyectos de exportación de productos agroindustriales y artesanales para pequeños y medianos productores, hasta que nos llega este infortunado hecho que nos vincula a esta investigación».
Vale la pena recordar aquí que su esposa, la embajadora Simón de Figueroa, insistió en la entrevista para este reportaje que esta ONG solo se dedicaba a la atención de niñas y que Figueroa explicó que Fundecima tenía su razón de ser en ayudar a las niñas.
Dennis Figueroa solicitó el cierre de Fundecima Honduras en 2016, pero hasta la fecha los documentos no indican que esté cerrada.
«Fundecima acababa de empezar cuando esto pasó y nos cerró las puertas», dijo Marco Tulio Hernández Matute en entrevista con este equipo periodístico. «Habíamos conseguido un fondo de una empresa privada transnacional y el carro estaba a nombre de la fundación porque había que capitalizarla y (el ministro) Tito pagó el carro», agregó.
Para Figueroa, el deterioro de la imagen que sufrió Fundecima afectó el recaudo de fondos y por eso también decidieron cerrar rápidamente la Fundecima en Miami. «Se aclaró en todos los medios. Aclaramos especialmente en la Fiscalía, que era el punto más importante porque era el punto de vista legal, ya después usted puede quedar diciendo una cosa y luego la otra. Pero ya el deterioro de imagen ya no le permite hacer una actividad de ese tipo», explicó.
Figueroa no es un funcionario público, pero a pesar de eso es bien conocido en los círculos cercanos al Partido Nacional. Tres fuentes de alto nivel le confirmaron a esta alianza periodística que era un hombre cercano del expresidente Hernández, algo parecido a un asesor, y que se involucró en el financiamiento de campañas políticas para este partido.
Figueroa lo niega tajantemente. «Yo nunca he manejado fondos del Partido Nacional, categóricamente no», explicó. «Lo que sí es que yo por mis actividades de consultorías y actividades empresariales, tengo muy buena relación con empresarios, sí he participado en reuniones en las cuales empresarios han hecho donaciones al partido».
«Después de ese lío con el carro me aparté de todas las actividades en el gobierno», relató. «Mi mamá sufrió mucho debido al deterioro del nombre de mi hermana. Eso me dio un espacio para decir que no quiero estar cerca. Sí he mantenido mi palabra de buscar que las cosas en el país sean de manera más transparente y he hecho sugerencias para que hagan actividades en las que se involucre la sociedad civil y nuevamente no he sido tomado en cuenta».
Pero Fundecima no es la única empresa ampliamente conocida que tiene detrás a este grupo de personas cercanas al expresidente. Tampoco es la única a la que estos socios le crearon otra con idéntico nombre en Florida.
Grupo Colibrí
En Honduras, a los Figueroa Simón y los Hernández se les conoce como el grupo empresarial Colibrí por su asociación a Corporación Colibrí Esmeralda S.A. Dicha empresa fue creada en Tegucigalpa en 2004 por Figueroa, representando a su empresa Inversiones CD, y su esposa Claudia Simón, representando al hijo de ambos, que tenía 4 años de edad. Otros socios eran Marco Tulio Hernández Reyes, hermano del presidente, y sus dos hijos José Miguel y Marco Tulio Hernández Matute, así como Andrés Rivera Rosa.
Los directivos de Fundecima Honduras y Miami, y los de Colibrí, son prácticamente los mismos, y todos cercanos al expresidente Hernández.
Marco Tulio Hernández Matute dijo en la entrevista a este equipo periodístico que Colibrí se creó para el desarrollo de proyectos eólicos y, aunque dijo que era diferente a lo que haría Fundecima, afirmó que nunca desarrollaron algo «en el Cerro de Hula» porque priorizaron a otras empresas antes que a ellos. «Ese es un capítulo que pasó en mi vida y me desentendí», dijo.
Marco Tulio Hernández Matute, sin embargo, también habló de varias empresas en las que se vinculó a los Figueroa Simón, por ejemplo Comunicaciones Allegro, creada en Honduras en 2004 por Inversiones CD, la empresa fundada por el matrimonio en 1997 y que terminó siendo en 2005 accionista de Colibrí, junto con Hernández Matute. Allegro era proveedora de contenidos para empresas de telecomunicaciones como Tigo en un negocio que fracasó, según Hernández Matute, porque la tecnología cambió.
Según escritura pública, Colibrí tiene la finalidad de desarrollar proyectos de energía renovable, consultorías en ingeniería, arquitectura y desarrollo urbano y la venta y compra de bienes inmuebles, funciones parecidas a las que Hernández Matute dijo que tenía la ONG Fundecima de Honduras. No obstante, según los datos públicos, esta empresa nunca ha tenido contratos con el Estado. Tampoco figura en ningún contrato de los proyectos aprobados en Honduras en el sector de energía renovable.
Al igual que con las Fundecimas, Figueroa también fundó una segunda Colibrí en Estados Unidos. El 12 de diciembre de 2008, , se registró en Miami la Corp. Colibrí, LLC (sociedad limitada), donde solamente figura Dennis Figueroa como director y presidente y no hay ninguna junta directiva. Colibrí registró su domicilio en Coral Gables, Florida. En 2011, él pidió su disolución.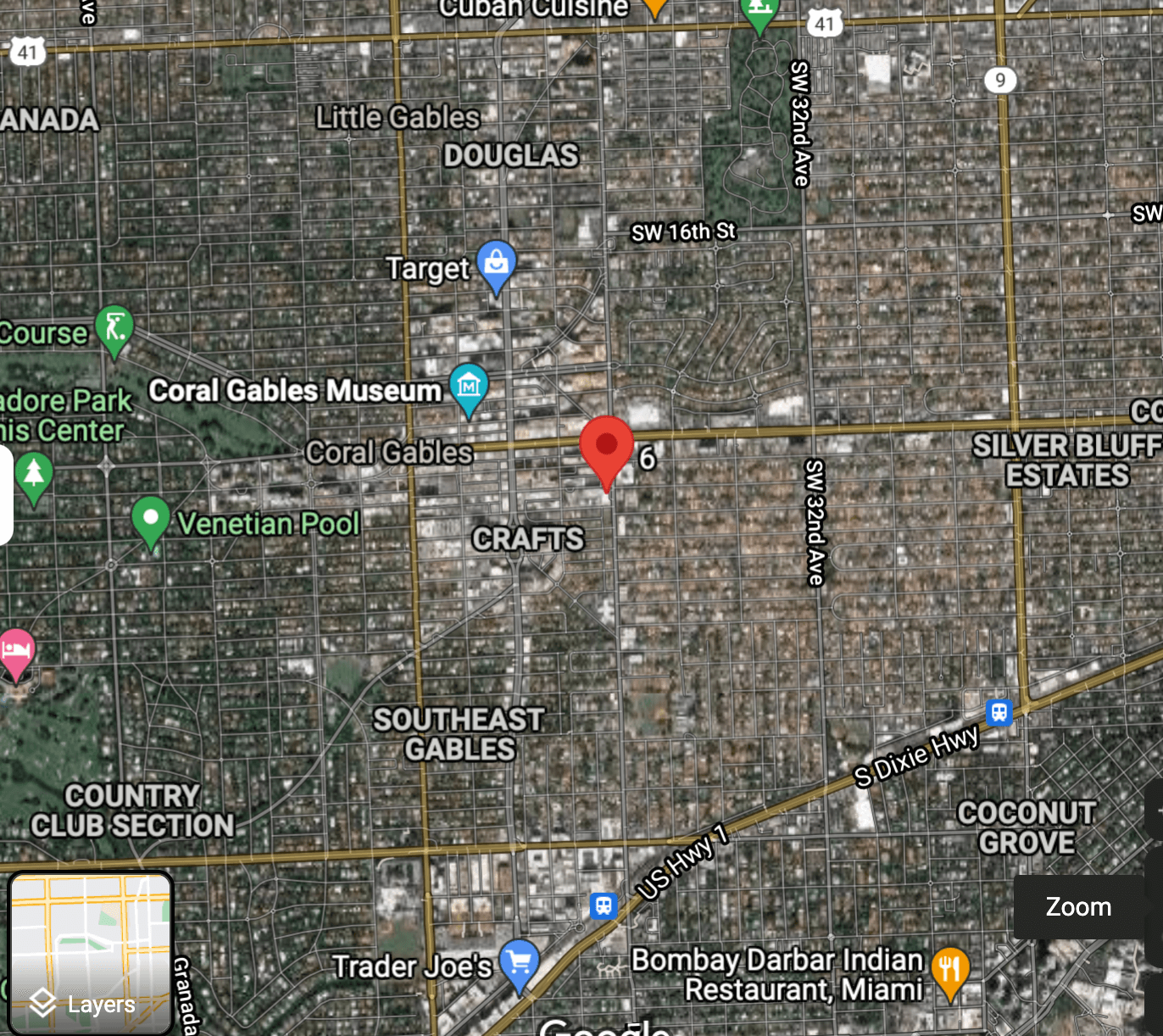 Sobre las Colibrí, Figueroa explica que «eran diferentes funciones pero siempre eran consultorías financieras. Pero era para clientes que eran compañías americanas, entonces abrimos estas LLC. Pero no tiene nada que ver con la familia Simón. Yo soy Dennis Figueroa y esas son mis actividades de consultoría financiera» dijo.
En la investigación de Fundecima, la Fiscalía solicitó la declaración de bienes y antecedentes penales de Fundecima, «Grupo Colibrí de Honduras» y «Fundeciman», sin obtener resultados. Y le preguntó directamente a Figueroa si tenía relación con la empresa «Inversiones Colibrí de Honduras». Figueroa respondió que no. La Fiscalía, en realidad le estaba preguntando por el nombre de otra empresa, pues el nombre exacto de la que se relaciona con él es «Corporación Colibrí Esmeralda». Asimismo, solicitó información del «Grupo Colibrí» y «Fundeciman», nombres ligeramente diferentes a los de las entidades asociadas con Figueroa. La investigación no llevó a más hallazgos.
Marco Tulio Hernández Matute atribuyó los fracasos empresariales del grupo al escándalo de Fundecima. Sostuvo en la entrevista que el episodio del millón de lempiras en el vehículo Ford fue orquestado para afectar al presidente Juan Orlando Hernández, pues en 2012, éste buscaba una precandidatura a la presidencia con su partido político. Además, aseguró que ser familiares del presidente «nos ha limitado, nos ha perjudicado».
Por su parte, Dennis Figueroa dice que Corporación Colibrí en Honduras sí funcionó en su momento. «Yo realizaba consultorías financieras y era con esa empresa con la que trabajaba yo», explicó. «Pero puede decir usted que es extraño que no se dedicó a lo que decía ser. La influencia de lo que decían que yo podía tener en las personas del Partido Nacional no se ha materializado. Corporación Colibrí nace de un estudio que se hizo para las eólicas en Santa Ana y presentamos la solicitud para que nos dieran la concesión en el gobierno de Ricardo Maduro (2002-2006), en tiempo y forma y a otra empresa que llegó después de nosotros le otorgaron esa solicitud. No tuvimos éxito con ese emprendimiento, y después, esa empresa estuvo inactiva, pero el nombre a mí me gustaba, entonces la utilicé para hacer consultorías, y la hice levantarse y caminar y crecer», explicó.
Más allá de Colibrí, Figueroa también ha sido el presidente de otras empresas más en Miami y Panamá.
Figueroa abre varias empresas en Florida y Panamá
En Miami, Mayan Trade, LLC y Dimond Investments, LLC fueron creadas en 2007 y disueltas en 2008, y ambas tenían a Figueroa como presidente. No tenían ninguna junta directiva ni aparecían los demás del grupo. Pero ambas fueron registradas en una dirección sobre la calle Brickell, en un apartamento que sigue siendo propiedad de la empresa hondureña de la familia Simón, llamada Central de Inversiones, S. A. Entre los miembros de la junta directiva de Central de Inversiones está el padre difunto de Gerardo y Claudia, Taufick Simón Roman.
Esta empresa pasó todas sus acciones a la empresa Inversiones El Delfín en 2019, otra empresa de la familia Simón. En ese año, el diplomático Gerardo Simón también figuraba con su hermana, Claudia Simón, ya embajadora, en la empresa hondureña Corporación San Jorge, a la cual Central de Inversiones le traspasó unos bienes y en la cual Figueroa también figura entre los directivos.
Figueroa asegura que en el caso de la empresa Mayan Trade en Miami, fue creada para «exportar (desde Honduras) productos nostálgicos». Estos son productos tradicionales de un país, especialmente extrañados por su diáspora, como los panes tradicionales, mantequilla, queso o café. Pero esta empresa tampoco tuvo éxito, según Figueroa porque estaba muy ocupado con actividades de sus otras empresas. En el caso de Diamond, ésta iba a ser un holding,«la dueña de todas las demás empresas, pero no se logró, nunca se utilizó», explicó.
También dice que el hecho de que su cuñado era el cónsul en la ciudad donde él decidió crear varios emprendimientos no le favoreció en lo absoluto. «No tienen ninguna vinculación los hermanos Simón con las empresas», dijo.
Los documentos revelan otras empresas de Figueroa.
En septiembre de 2014, cuando Juan Orlando Hernández llevaba nueve meses en la presidencia, Figueroa creó, como director, la Charity Think Tank en Florida. A pesar de su nombre asociado a la caridad, es una empresa con ánimo de lucro, según consta en el registro público de empresas de Florida. Según este documento, los otros directores, además de Figueroa, eran Andrés Figueroa (su hijo), Juan Camilo Jaramillo y Nicolás Hoyos.
Su dirección es la del Centro de Innovación y Desarrollo Económico, en Gainesville, Florida. Un representante del Centro, ubicado dentro de Santa Fe College y dedicado a proveer información básica de cómo crear una empresa a los emprendedores novatos, le dijo a este equipo de investigación que recordaba haber apoyado a Figueroa para crear esta entidad y que éste le había dicho que tenía una relación cercana con el presidente de Honduras.
También dijo el representante del Centro que el propósito de la empresa no le quedaba claro: manifestaron que querían crear una red de apoyo para las empresas startup, y dedicarse a administrar concursos, en los cuales los participantes propondrían ideas de iniciativas empresariales ligadas a la caridad. En el proceso de apoyar a Figueroa y su equipo con la fundación de Charity Think Tank, otro trabajador del Centro escribió un correo a un compañero de trabajo diciendo, «Tengo muchas dudas con este, porque aquí no hay ningún elemento de negocio», según un representante del Centro que citó textualmente dicho correo cuando le contactamos.
«No teníamos un papel muy activo con ellos», nos dijo el funcionario, y nos aseguró que la última vez que tuvieron contacto con Figueroa y su equipo fue en junio de 2015. La Charity Think Tank fue clausurada enseptiembre de 2015.
Figueroa explicó a este equipo periodístico que la idea de Charity Think Tank era apoyar a jóvenes que pudieran presentar proyectos. «Al igual que Fundecima, no tuvo cuentas, no operó, no se realizaron actividades más que con universitarios y universidades para que pudiera promoverse el emprendedurismo entre jóvenes. No tuvieron ninguna actividad económica ni de levantamiento de fondos», dijo.
Figueroa también intentó incursionar en Panamá. Allí creó seis empresas de vigencia perpetua el mismo día, el 10 de marzo de 2008. Estas eran: Inprema Investments S. A., Nuria Assets S. A., Tela Enterprises S.A., Ceiba Investments S.A., Roatan Investments S. A. y Garifuna Investments S. A. Como directivos, además de Figueroa, aparecían José Anael Reyes, autorizado para actuar como presidente, secretario y tesorero, y Jonathan C. Davis. La dirección de la casa que figura es la misma de Coral Gables donde seis meses después registró la Corp. Colibrí en Miami.
Todas estas empresas panameñas dejaron de pagar la tasa obligatoria a la entidad impositiva de ese país durante tres años, según consta en el registro público de Panamá, y por ello están suspendidas. Entre fines de mayo y principios de junio del año 2020, el agente residente que las representaba, T&T Asociados, renunció a hacerlo.
Figueroa niega estar asociado con tales compañías. «Hubo una o dos empresas que se fundaron y esas nunca se utilizaron y se cerraron. No tengo empresas en Panamá, ni hubo ninguna junta directiva activa, ni tampoco cuentas, mucho menos», dice, y asegura que la idea era que estas fueran holdings para todas sus empresas, pero que los costos eran muy altos.
Figueroa, al igual que Marco Tulio Hernández Matute, se lamenta porque todos los problemas que llevaron al cierre de sus emprendimientos nacen del escándalo de Fundecima en Honduras. Un problema que, según ellos, fue políticamente motivado. Además, dice que cuando se dio el escándalo con el vehículo, llevaba alrededor de seis meses de haber terminado su consultoría en el Congreso Nacional. «Gracias a Dios me apartó a mí de tener que estar en la campaña del presidente Juan Orlando Hernández, porque después de eso él ganó las internas, y se fue a las generales, y allí sí hubo mucho ruido. Pero yo allí ya estaba larguísimo, ya estaba lejos del partido, Dios me apartó de eso», dice.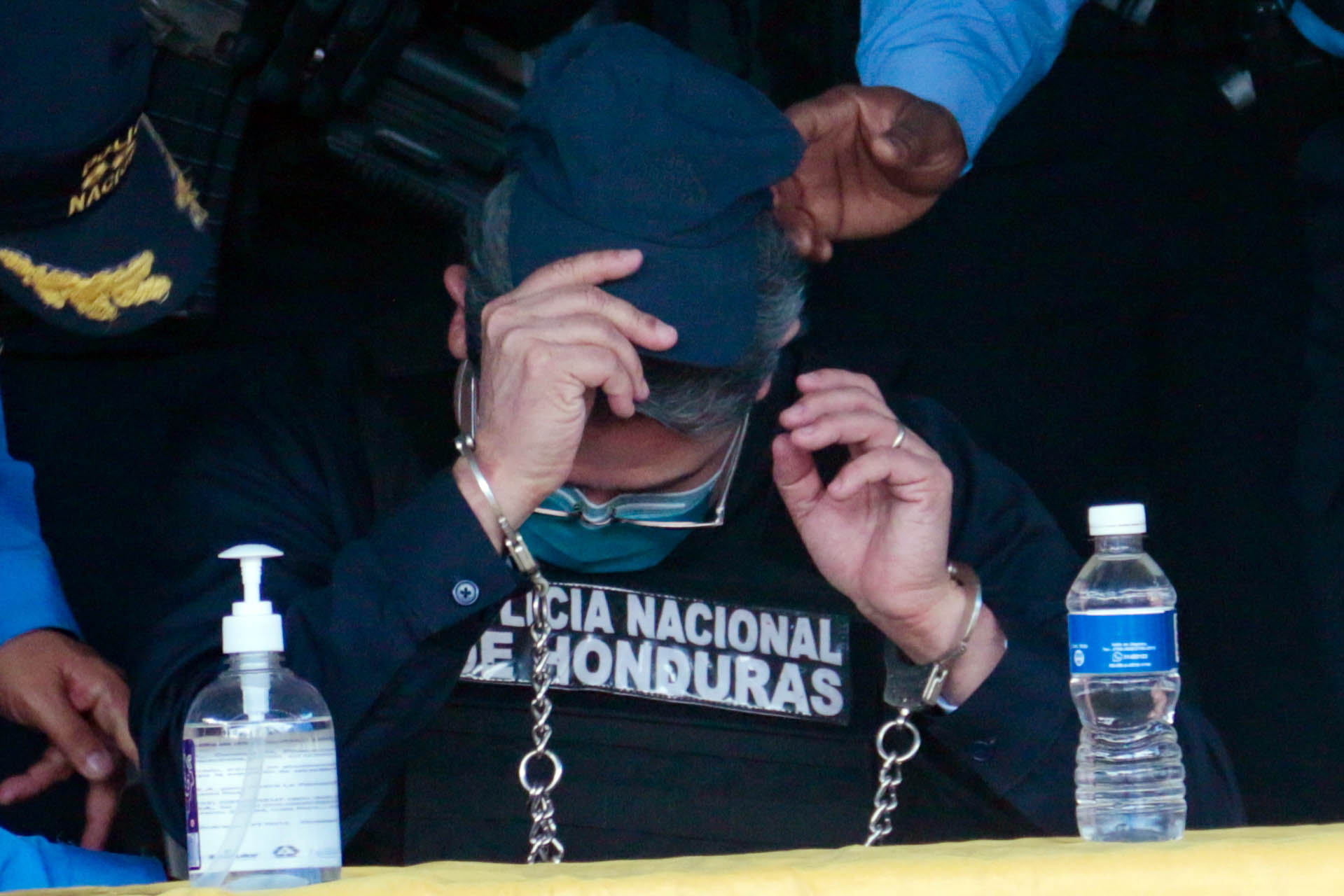 Actualmente, el expresidente Hernández se encuentra en detención preventiva en las instalaciones de las Fuerzas Especiales de la Policía Nacional, esperando la resolución de la Corte Suprema de Justicia (CSJ) hondureña sobre la solicitud de extradición girada por el gobierno de los Estados Unidos. En las elecciones de noviembre pasado, el Partido Nacional perdió parte de su caudal electoral en medio de los escándalos de Hernández y actualmente están reconfigurando sus fuerzas en el Congreso Nacional.
Mientras tanto, toma las riendas de Honduras Xiomara Castro, del Partido Libertad y Refundación (Libre), quien rompió con una racha de triunfos del Partido Nacional al ganar las elecciones de noviembre de 2021 en una alianza entre dos partidos, uno de centro derecha y otro de izquierda.
El 22 de febrero de 2022, el nuevo Canciller de la República, Eduardo Enrique Reina, solicitó a todos los jefes de misión diplomática, embajadores y oficinas consulares a que pongan a disposición su cargo en los próximos tres días.
*Este reportaje se realizó con la colaboración de Alberto Pradilla de Animal Político en México, de Alicia Ortega y Yanina Estévez de El Informe con Alicia Ortega-Noticias SIN en República Dominicana y el HelpDesk de OCCRP. Parte de esta investigación fue financiada por el IWMF. Rigoberto Carvajal, Diego Arce y el equipo de datos de CLIP contribuyeron a la creación de los gráficos de relación y la línea de tiempo. Andrés Bermúdez Liévano de CLIP contribuyó en la edición.